Intentional and Purposeful Play Based Curriculum
We support the "Intentional and Purposeful Play Based Learning" that has been endorsed by the Ontario Government– Today's Play ……Tomorrow's Success! Today's play in early childhood is the best foundation for success in school. Play develops many skills that are necessary for children to learn to read and write for success in math and science. Play develops behaviors that help children learn all school subjects. We observe children playing both indoors and outdoors in different types of play. We are able to access children's growing abilities to direct their own play. As children begin to play interactively, we see growth in their abilities to follow the rules of a game, to take turns, to share materials, and to begin to cooperate, solve problems that emerge during play. Through play, children actively pose problems, explore solutions and develop understanding of real world concepts of form and function. By comparing information gained from each new experience to what they already know, they are actively constructing their knowledge of the way the world works.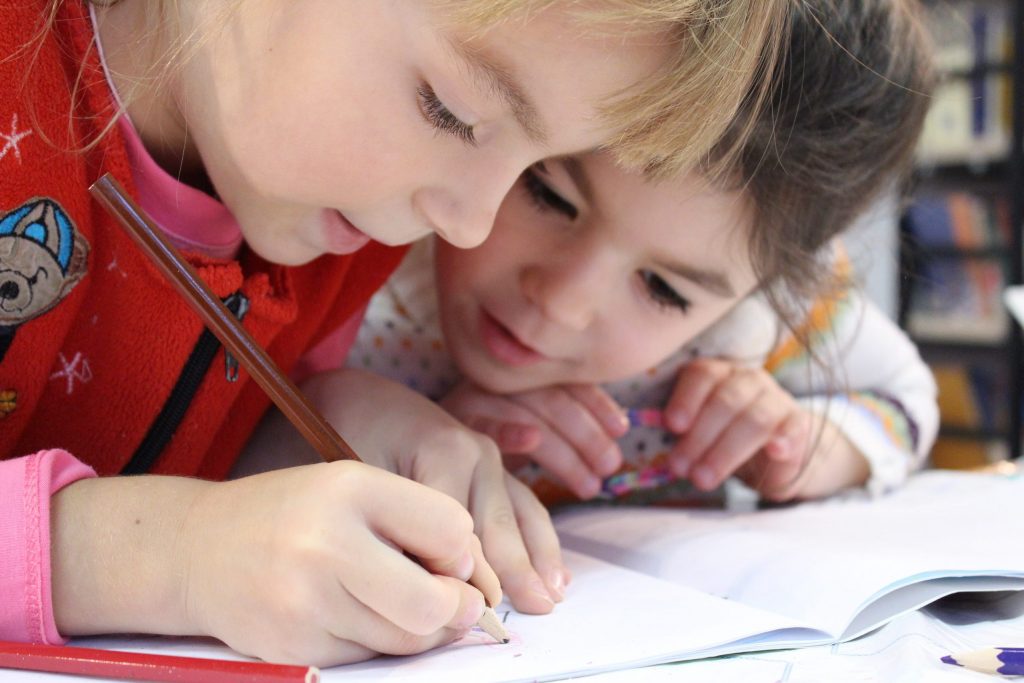 Play is an active, child-initiated process that supports children's learning throughout the domains of physical, social/emotional, creative, science, math, language and literacy. By taking advantage of the highly engaging nature of children's self-sustained play, and using this as a jumping off point for a deeper exploration of the science concepts involved, staff can generate curriculum units that both integrate child-centered play and maximize children's learning throughout these domains. By thoughtful planning and the use of significant strategies to enhance children's play experiences, they can integrate specific learning goals and objectives for the group and for individuals, dramatically enhance children's learning, and meet standards for preschool outcomes in all areas.
The Educators and/or Supervisor will send pictures of your child at play in the classroom whenever they can and connect it to the ELECT document (Every Learning for Every Child Today- A framework for Ontario early childhood settings). Activities are posted on Blue Elephant Face book page (no faces of children as per our Photo and Video policy)
A Happy Adjustment
Due to COVID-19, there may not be pre-visits for your child. Our Educators will be happy to send photos and videos of your child during the day. As a parent, you are welcome to call to talk to the Educator. Take a few moments to share information about your child in the beginning or end of the day to the person receiving your child as that will help us get to know your child or make adjustment easier ie: she likes to be rubbed in the back at nap time or he does not like the sound of a fire truck as it scares him etc. Feel free to call the daycare at any time to check about your child's day. Take the time at drop off to relay any pertinent information about your child that occurred especially relating to health or send us an email at info@blueelephantdaycare.com.
Programs offered:
We offer a Toddler and Pre-School program. We provide excellent opportunities for each child to develop and grow to his/her potential in a fun, safe and caring atmosphere. We offer part-time programs with limited placements. For parents who have their child on a part time program, there is no make-up day due to a statutory holiday. The part time days that are chosen are fixed so please do not change days of attendance as it does affect the ratios in the room. Thanks for your cooperation.
Transition into the Pre-school/Junior Room
When your child has completed thirty months and is on thirty one months, he/she will move to the Junior Room from the Toddler Room. In most cases a spot is available, but there could be the possibility that if a spot is not available immediately, your child could be in the Toddler room for a few weeks after 31 months before a space becomes available in Pre-School room. The teacher in the Toddler Room will ensure that your child will receive individual programming that is age appropriate if they continue to remain in the same room. Due to COVID-19 where there is no mixing of groups, your child may not be able to visit the Pre-School room. However, the toddler teaches will have a form to complete and provide to the Pre-School teachers that will give them enough information of your child who moves to the Pre-School room.
Preschool Program: (31 months to 6 years) – Licensed for 24 children Ratio: 1 teacher to 8 children
As your child settles in the room, he/she will befree to express emotion, imagination, confidence and personality begins to shine. Staff carefully observe each child's development and provide activities based on their interest to expand their skills in different learning areas. A lot of social development occurs and children are given opportunities to problem solve in a respectful way using their words. We provide an environment that expands the child's all round development. At this age, children learn by doing and observing. By offering a variety of learning experiences your child will gain knowledge of basic shapes, colors, numbers and expand their knowledge about things around them. The children are exposed on a daily basis to a variety of activities based on their interests that enhance their learning. A lot of attention is paid to hand eye co-ordination, strengthening of pincer grip and small muscles. A variety of activities are provided based on their interests and that are age appropriate that strengthens muscle development. We instill in the children the grass roots of learning and encourage them to achieve independence in dressing themselves, tying their shoe lace, feeding themselves and self help in hygiene. We encourage the children to feel good about themselves and develop a positive self image. The children are free to express themselves in a positive way. They develop their cognitive skills.
Domain and Skills being observed: (reference made to the document Every Learning for Every Child Today – A framework for Ontario early childhood settings January 2007) – Preschool Kindergarten (2.5 yrs to 6 yrs)
Social: Following physical distancing: Making friends, conflict resolution and social problem-solving skills, helping skills by tidying up after themselves, interacting positively and respectfully, cooperating, showing empathy, taking another person's point of view, interacting with adults,
Emotional: Self concept, identity formation, self-esteem, recognizing and expressing emotion, regulating attention, emotions and behaviour, positive attitude towards learning
Communication, language and literacy skills: Using verbal and non-verbal communication , using English and child's home language, vocabulary, conversing with peer and adults, using descriptive language to explore, explain and extend, listening to others, enjoying literacy, using and understanding the power of literacy, retelling stories, phonological awareness, letter recognition, understanding of orientation and familiar conventions of print, matching spoken words with written ones, beginning to write letters of the alphabet and some high-frequency words
Cognition: Self-regulation, problem solving, representation, questioning, observing, collecting and organizing skills, reflecting and reaching conclusions, communication findings, reasoning logically, classifying, seriating, counting, determining quantity, comparing quantity, representing numbers, describing and determining ordinal number and position, understanding two dimensional and three dimensional shapes, identifying patterns, measuring length, width and capacity, temperature and time, money, completing simple number operations, using number symbols and operations, using spatial relations, directions, maps
Physical: Increasing levels of activity, endurance and variation in types of activity and skills, gross motor skills e.g.: walking, jumping, hopping, galloping, throwing, riding, movement and expression. Fine motor skills development through dressing, eating,